GROWING FAMILIES
For information about the Growing Family benefits for Canada employees, click here
When it comes to your growing family, the more resources and guidance, the better! Marvell offers a wide variety of services that can benefit you and your growing family.
Contents:
There are lots of different ways to start a family - and Marvell wants to help your family grow.
Time off to bond with a new born, adopted child, or child placed in your care is important, which is why Marvell provides up to 12 weeks of paid time off* to care for and bond with a new child. Create an HR ServiceNow ticket (Category: Benefits) at least 30 days in advance of your time off to schedule a meeting with the Leave of Absence Coordinator. During the meeting, the Leave of Absence Coordinator will provide you with an overview of the leave process, answer your questions, and provide you with a Marvell Baby Onesie. Post a photo of your Marvell Baby on the #marvell-brand Slack channel!
*Eligibility requirements for the 12 weeks of paid leave can be found in the Leave of Absence Guides and the U.S. Employee Handbook on ServiceNow.
You will have 31 days from the date your baby is born to add baby to your insurance plans as well as add or increase a Health Care FSA election. To do so:
Once baby is born go to the Benefits Enrollment Site, click on Family Status Change, and follow the steps outlined to update your benefits.
Your benefit changes will not be approved until you provide proof documentation of your baby's birth. Email the proof documentation (copy of birth record from hospital is suficient) to Marvell's benefits administrator, McGriff, at

This email address is being protected from spambots. You need JavaScript enabled to view it.

to finalize your benefit changes.
Under Marvell's insurance plans all prenatal doctor's visits - across all three trimesters - are covered at 100% by your insurance (no copay).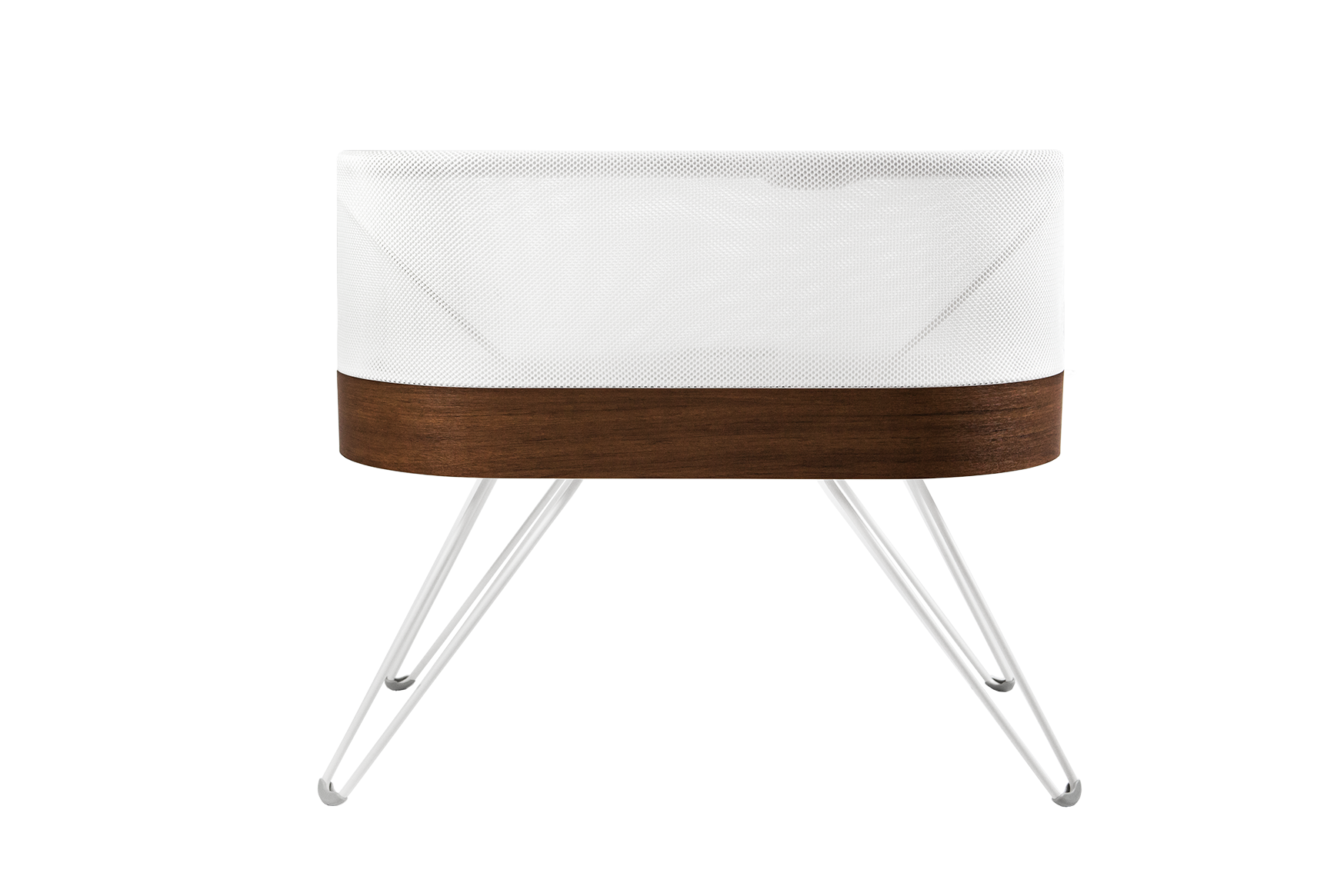 Employees receive a free 6-month infant safe sleep bassinet rental, SNOO by Happiest Baby. The newborn phase is hard, but we hope that SNOO will help employees rest easier knowing their baby is safely resting on its back.
Boosts Sleep, Calms Crying Quickly
On average, SNOO boosts sleep 1 – 2+ hours with the soothing shushing and gentle rocking that babies loved in the womb.
Keeps Your Baby Safer
SNOO is the only bassinet that secures your baby safely on the back, as recommended by the American Academy of Pediatrics. SNOO has also been accepted to the FDA's Breakthrough Devices Program for Fast Track designation for its potential to prevent SIDS. Early studies support SNOO may also reduce post-partum depression in parents of newborns.
Learn more and request a coupon code for your free 6-month rental by submitting a ticket to HR ServiceNow (category: Benefits).
Marvell employees also receive 10% off any purchases from the Happiest Baby store, including sleep sacks and bassinet leg lifters (to help with reflux). Redeem the coupon code by logging into the Fond discount portal via SSO.
Creating a plan before returning to work can help you feel more confident to return and achieve your goals. Find a list of Mothers' Rooms by office location and view the rules specific to each office, including how to access the rooms, reserve your time in a room, and best practices for the rooms. Submit a ticket in HR ServiceNow (category: Benefits) to learn more.
You aren't alone - 1 out of every 8 women has postpartum depression (PPD) after giving birth. Some symptoms of PPD include: overwhelming sadness, lack of bonding or attachment to baby, extreme impatience, irritability and anger, oversleeping or under sleeping, and overeating or under eating.
Don't suffer in silence - there are resources available to help you recognize and seek assistance for your feelings after your child's birth. You may also be eligible for additional time off from work plus disability pay - please create a case using the HR Services Center for additional information on time off options (your communication will be kept confidential).
Additional Resources:
Marvell's counseling services offers free, confidential counseling sessions for you and your partner, including with Lyra Health.
Employees on Marvell's Anthem Plan have access to free, confidential phone or video chat appointments with a psychologist through Anthem's LiveHealth Online Psychology program.